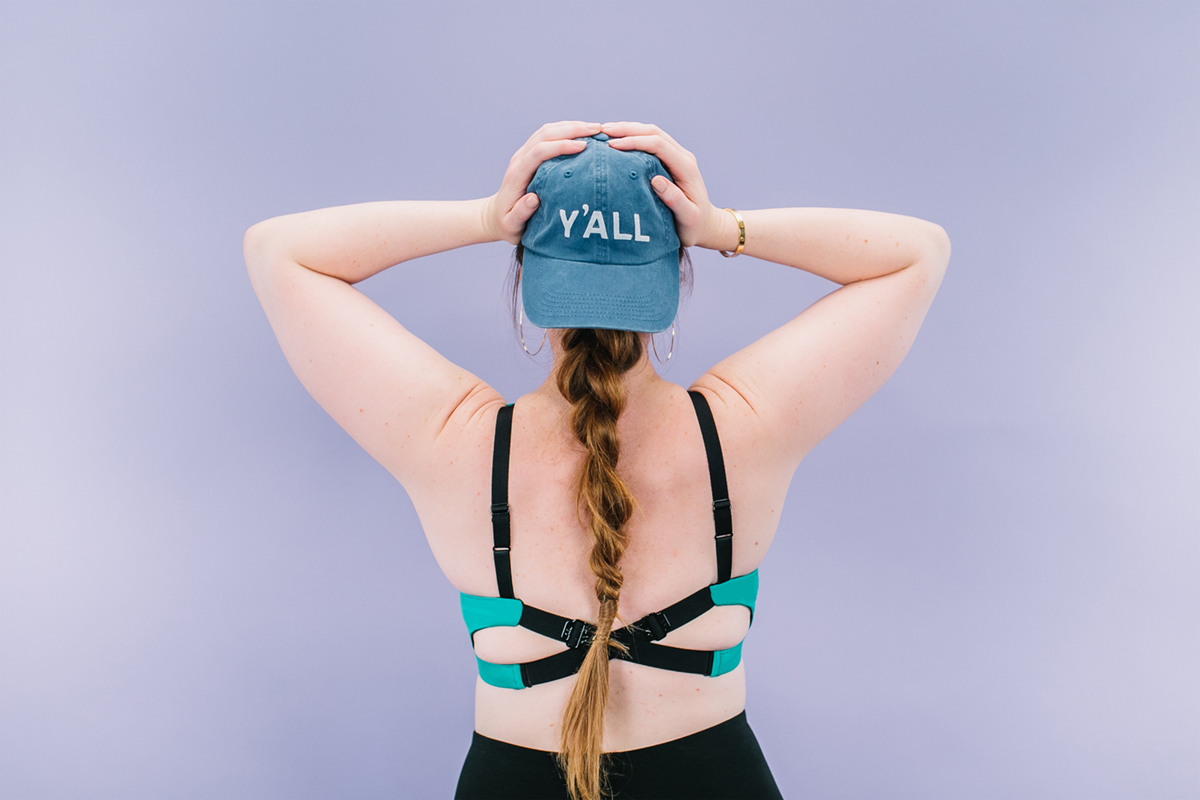 What's amazing about Meer Bra is that it's very functional – it provides support and it's super comfortable. But at the same time, it looks great and it's super stylish. I can wear it to school or to work, and I can also wear it to work out without having to change… Meer Bra could pretty much replace all of my bras… I basically don't have to take it off. I don't even have to take it off to go to bed. Actually, I'm planning on sleeping in it tonight.


When I'm wearing the Meer Bra, I feel like I can wear this all day. I don't feel like I'm wearing a bra. I don't feel like I have to hurry home and take this off. It's not uncomfortable. It feels great. I really love the way it hugs your back and the criss-cross action there. I love it. …This bra feels like a sports bra, so it's very comfortable. You can move around in it. You can jog. You can run. You can be fashionable, which I really, really appreciate. …I don't believe that beauty is sacrifice. I believe that you can be beautiful and functional. If I had to choose, I would choose function. Though, I have to say – with this bra I don't feel like I'm choosing.


The Meer Bra does everything that an underwire bra does yet it's a million times more comfortable. I don't ever want to take it off. The Meer Bra replaces everything I have… If I were to choose one word to describe me it would be function. It's awesome to me that we have options like the Meer Bra, where I can wear it all day long and it's completely affordable and has all the function I could need.


When I first got the bra and I put it on, one of the first things I do is the jump test. So, I jumped to make sure that the girls stayed and they did. And I got really excited. …With the Meer Bra I get the style that I want and the comfort that I need. And the boobies I never thought I could have. …You might at one point be X weight and then a couple of months down the road you're another weight. Do you really want to go out and buy a whole other bra? Or do you just want one bra that's going to adjust with your body and adjust with the times? The Meer Bra – it's all in one.


I like this bra mainly because it's comfortable. It wasn't difficult to put on. …Being comfortable in this day and age should not be an effort. It should be a way of life. If I had four Meer Bras, I would probably get rid of all the rest of my bras because I would not need them for anything. The only thing I would need is strapless… Since I've been working in the environmental field with my husband, I've learned that we need to be better at taking care of our resources. Having a product that I wear that is recycled is just a real plus.


The Meer Bra could easily replace my go-to daytime bra and my sports bra… It's amazing how easy it is to use it for both. And it really does accomplish both of those goals. It's comfortable and yet you have enough support that you can be active and still comfortable. …If you're not thinking about ways to use things in new and different ways – like water bottles into bras – then you're going to miss out on a whole lot of opportunity, to not only use products that are already in existence, but to be a good steward of the earth.


What I like about this bra is that it's comfortable. It offers a lot of support and it's moisture-wicking. I sweat a lot – we're in Texas and the humidity is high – and I really like that I've stayed dry. Since I work out every day, I look for something that's comfortable. The fabric of this bra is so comfortable. It's so soft and it forms to your body.